Traffic Management

Grab Hire

services

Mastic Asphalt

Low Loader Hire

Plant Hire

skidsteer hire
About Us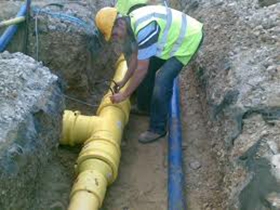 Lawless Civil Engineering Limited is a family ran business located in the West of Ireland with thirty five years of experience in the UK and Ireland, we have worked on various contracts nationwide covering all aspects of the utility infrastructure.
We pride ourselves on the assurance that we can provide a high quality of works carried out on behalf of our clients in a safe and efficient manor and within budget.
LCE Ltd. is based in the West of Ireland with offices in Co. Mayo and Birmingham (UK) we pride ourselves on providing a high standard of quality works covering all aspects in the utilities infrastructure.
We have carried out works on behalf of many local authorities and contractors in Ireland in which we have always maintained a great relationship.
List of a few clients we have completed work on behalf of:
SMC Group

Clarke group

Sierra Communications

GMC Group

KN Networks Group

I P One Resource Ltd.

Enet Broadband Solutions Ltd

Laing O'Rourke Ireland Ltd

Mayo Co. Council

Galway Co.Council

Sligo Co.Council

Cork City and County Council

Limerick City and County Council

Clare County Council

Dublin City Council

Virgin Media Ireland

Actavo Ireland

ESB Networks

ESB Telecoms
Our work force is highly trained to overcome any obstacle they may come across in the day to day ongoing of the utilities industry in a safe and efficient manner.
Contact Details
Ireland
Lawless Civil Engineering Limited
Muckanagh, Parke, Castlebar, Co. Mayo
Office: 094 9031 633
Mobile: 086 1035 767
Email: info@lceltd.ie
24 hour call out: 086 1700 004
UK
Lawless Civil Engineering Limited
The Business Rooms, 28 The Avenue, Rubery, Birmingham, B459AL
Phone: 0121 472 1780
Lawless Civil Engineering Limited, Muckanagh, Parke, Castlebar, Co. Mayo
Office: 094 9031 633 | Mobile:086 1035 767 | Emergency:086 1700 004
Email: info@lceltd.ie
Site by [ Attik

Designs ]